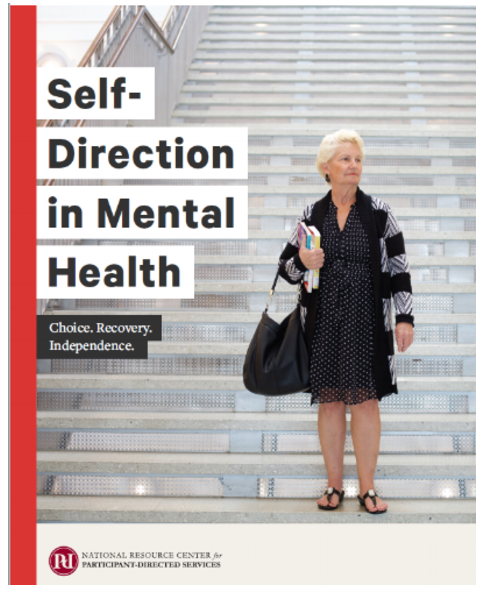 There's no one-size-fits-all approach to recovery.
Everyone's journey
is unique.
For many, the current publicly funded mental health system isn't working.
But a growing body of evidence shows that a new model—self-direction, or self-directed care—can help people avoid the cycle of hospitalization and achieve better outcomes.
What's Mental Health
self-Direction?
It's an approach to organizing publicly funded services and supports for people with serious mental health conditions. It goes beyond typical medical interventions and instead focuses on recovery—helping foster resilience, stability, and autonomy. How? It involves people controlling an individualized budget, choosing from a much broader-than-usual range of goods, services, and supports to overcome challenges and reach personal and professional goals.
In self-direction, you typically:
Establish a recovery plan to meet self-defined goals for wellness and independence
Control a monthly budget and choose services and tools to help you reach those goals
Work with a support broker to define your plan and identify tools and supports; often, the support broker is someone who's had their own personal experiences with the mental health system
Based on your particular situation and life factors, you might choose to put some of the funds toward continuing your education, securing stable housing, or joining a gym, for example.
Who's examining it, and is there evidence it works?
Self-direction is in the early stages of development, but non-partisan, nonprofit researchers are already working to investigate its effectiveness. Early data show promising results, including better outcomes in employment and housing stability, self-sufficiency, and engagement in mutual support and self-advocacy. A growing body of evidence also shows that self-direction can improve quality of life by contributing to people's self-esteem, their ability to have meaningful relationships, and their community participation.
Stories of self-direction
All videos produced by Burness Communications
Hear more, below, from people with direct experience of self-direction; their stories offer compelling testimony for the power of this new model.
Who We Are
We are members of a research collaboration with expertise in mental health services and self-direction in aging and disability sectors. We have been evaluating self-direction pilot programs across multiple states—interviewing program funders, providers, and participants and examining the data.